Buying a house in The Hague step by step
"The knot has been cut, and you've decided to embark on the search for your new living dream, your new home in the Hague surroundings." The adventure of house-hunting is about to kick off – how exhilarating! From the initial search to the negotiation phase and ultimately, the handover of the keys.
The big question is, will you embark on this journey with or without the assistance of a real estate agent?With the roadmap provided below, you'll gain a comprehensive understanding of the crucial steps required to confidently and seamlessly purchase your dream home, ensuring a successful and stress-free experience.
1. Introduction &
advice
Our collaboration begins with a no-obligation consultation. During this conversation, we discuss your housing needs and financial situation to provide appropriate advice and see what is feasible and realistic. This is the first step in building an accessible relationship in which trust is key.
If you're selling your home, we provide a free valuation for sale or rental.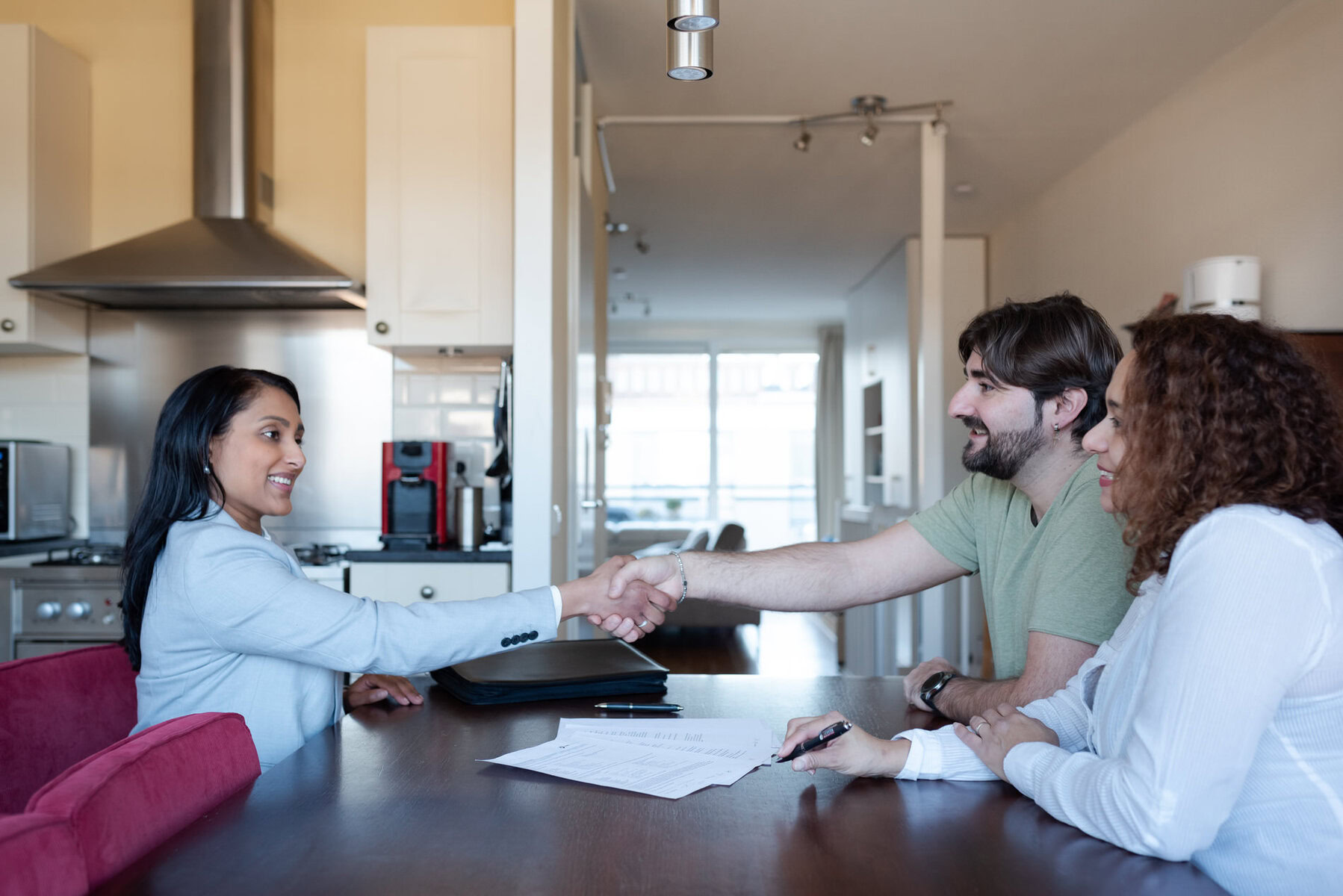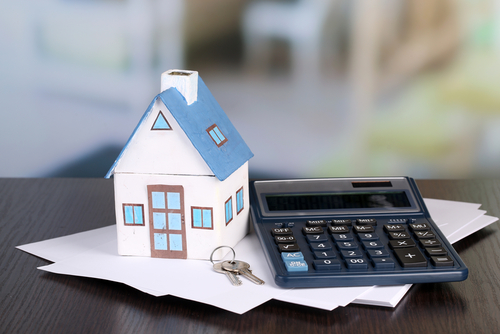 2. Independent
mortgage advice
Prior to starting your search for your dream home, it is crucial to gain a clear understanding of your financial options. This raises questions such as: what is your borrowing capacity and what are the monthly costs? We therefore recommend making an appointment with an independent mortgage advisor. Although it is possible to perform these calculations online, we should note that online tools are not always the most reliable source of information.
An experienced mortgage advisor will not only explain the full scope of the mortgage process, but will also provide you with an overview of the documentation required to successfully submit a mortgage application. Nivita Makelaars works with a number of reputable independent mortgage advisors who are highly experienced in expatriate regulations. We will put you in touch with them.
Under current regulations, it is interesting to know that it is possible to finance up to 100% of the appraised value of your future home. However, it is important to keep in mind that some costs are not eligible for financing including the transfer tax, notary fees, fees for a buying agent and mortgage advisor, costs for a structural inspection and the appraisal report. You will have to bear these costs yourself. There are exceptions to the transfer tax and you can read about them here.
3. House hunt &
viewings
At Nivita Makelaars, we prioritize personal guidance and efficient communication. That's why we create a group app connecting you, the buying agent, and our inside sales staff. It allows seamless interaction, enabling you to ask questions and share house links effortlessly.
Once you spot a potential home, we swiftly schedule a viewing appointment. If your enthusiasm grows, we arrange a second viewing where our purchasing agent thoroughly assesses the house's condition. We pay attention to details like cracks, subsidence, window frames, and maintenance, providing insights into possible renovation costs.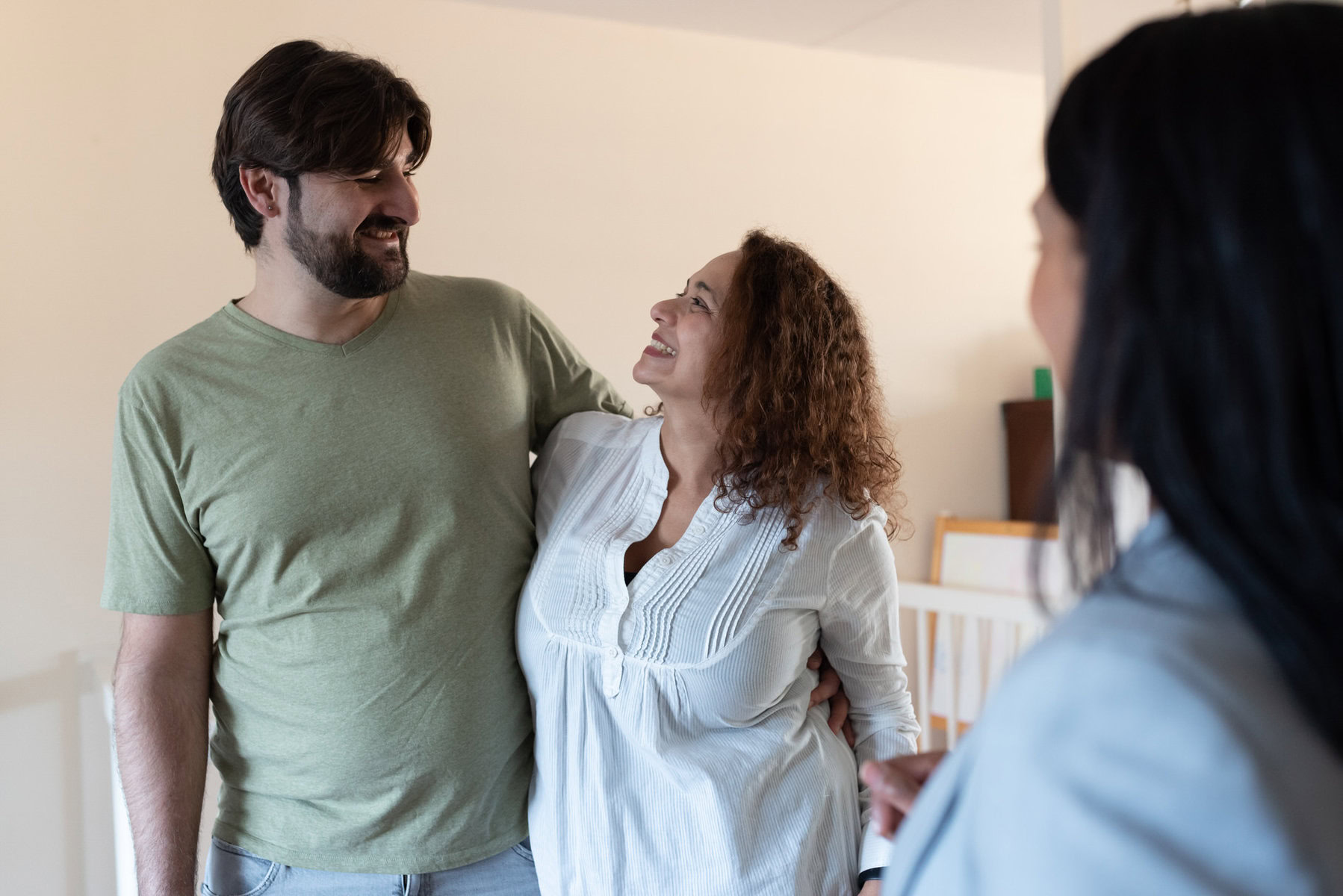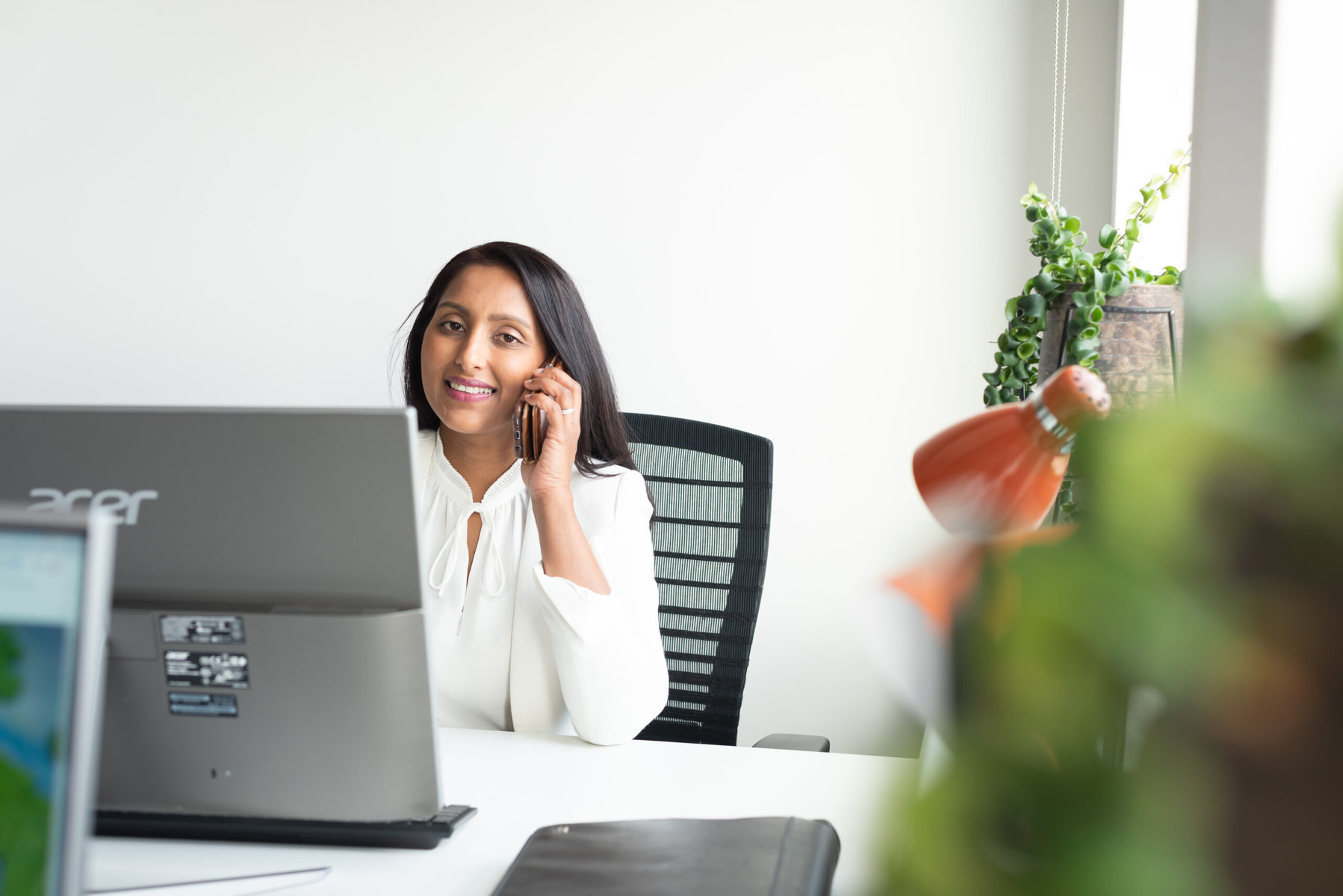 4. Make an offer on
your dream home?
Once you've found your dream home, your buying agent conducts an accurate valuation based on a purchase price analysis, allowing you to compare it with an appraisal value. This ensures no surprises post-purchase.
Next, we meticulously collect and review all legal documents, such as proof of ownership, questionnaire, subdivision deed, leasehold deed, or VvE documents. Any ambiguities or details are discussed with the sales broker. We thoroughly assess important aspects like warranties, previous leaks, and repairs, consulting relevant sources for zoning, pollution, underground tanks, and public law obligations.
Based on this comprehensive information, your purchase agent advises on an opening offer, resolutive conditions, and key transfer. With your agreement, we place the offer on your behalf and conduct negotiations, aiming for a successful outcome. Rest assured, Nivita Makelaars is dedicated to guiding you through every step of the purchasing process with expertise and transparency.
Of course, there are also other ways to find out what the value of the home is via Calcasa Desktoptaxaties  or the House valuation calculator on our website. Please note that these tools are not accurate because they are performed online.
5. Accepted offer?
Yeah, it worked out for us!! The buying agent will arrange the appraisal for your mortgage. We arrange an technical survey report in English within the reflection period. The architectural report is produced in English and will be sent to you and your purchase agent. Further discussions with the mortgage advisor will take place.
If hidden defects arise, we'll negotiate with the seller for a price reduction or necessary repairs prior to key transfer.
make a free appointment
purchase information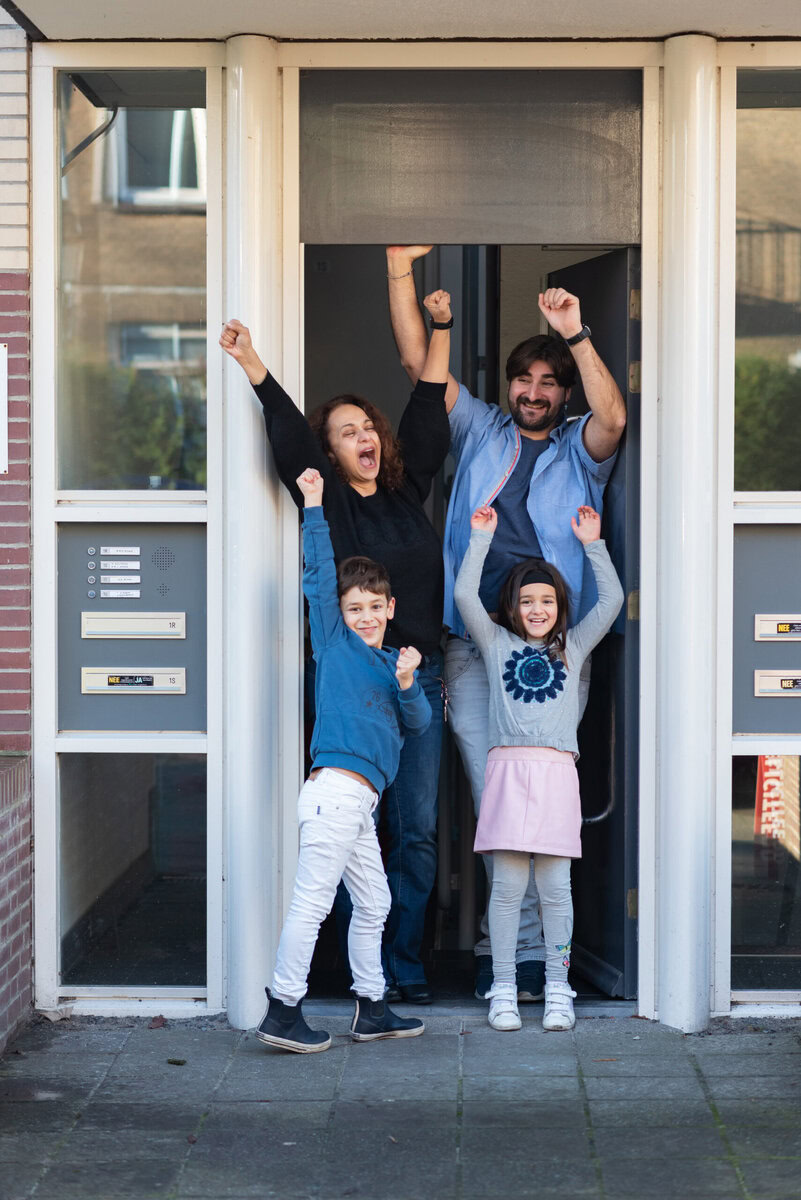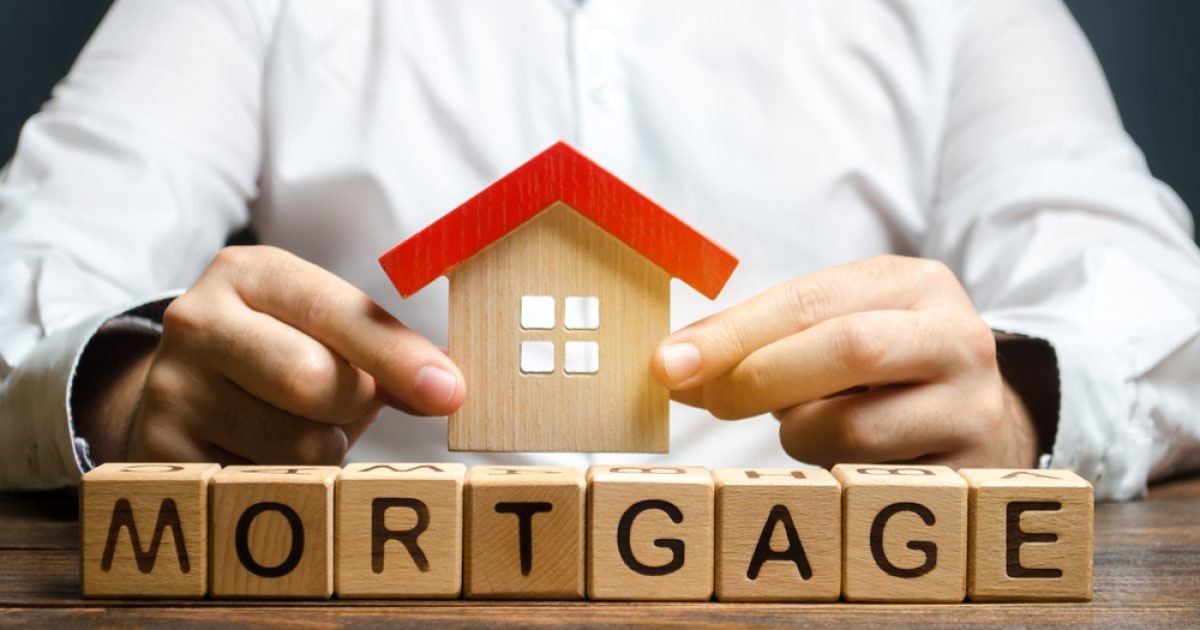 6. Mortgage &
insurance
Once a verbal agreement has been reached, it is important to get back in touch with the mortgage advisor and get your mortgage underway. Your mortgage advisor can do some preliminary work and check whether relevant documents such as your employer's statement are still valid. You can also inform yourself about the different types of mortgage, the current mortgage rates and the various insurances.
7. The purchase agreement
Time to sign! Your purchase agent thoroughly reviews the purchase agreement and underlying documents before signing. In a meeting, your agent will explain the agreement and associated documents.
If renovations were done, warranty agreements are addressed. Once everything is clear, the purchase agreement is signed.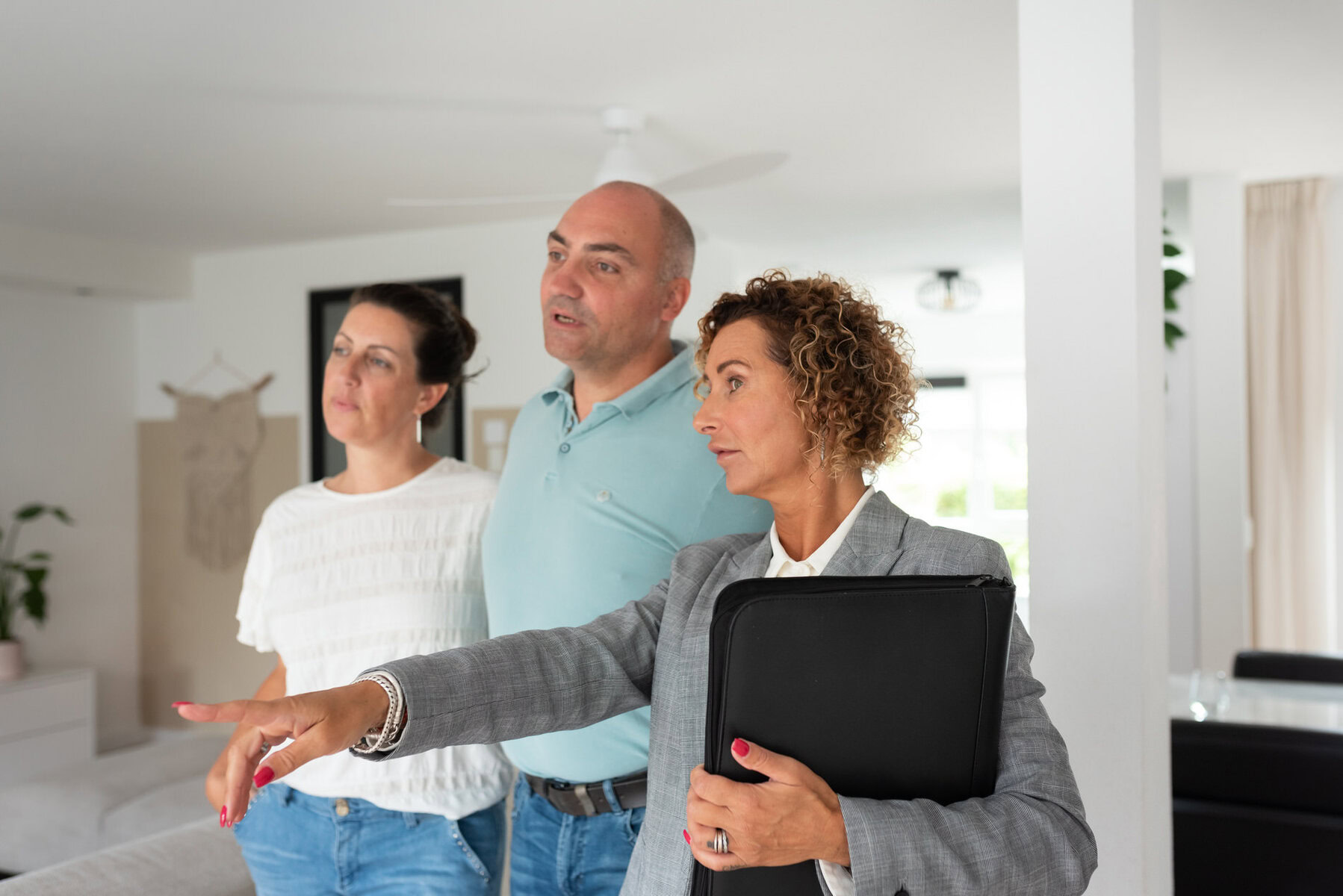 8. The final inspection
The final check! Before the key transfer, the purchase agent conducts a thorough inspection, verifying aspects like kitchen appliances, radiators, toilets, window frames and other items.
If any damage occurs between purchase and key transfer, it's the seller's responsibility to repair it. During the final inspection, if any issues arise, the purchase agent collaborates with the selling agent and seller to find immediate solutions and arrange repairs. All agreements are documented on the final inspection form, ensuring clarity for both parties. With this assurance, you, as the buyer, can move into your new home with peace of mind.
9. Notary &
key transfer
Time to say cheers! The long-awaited key transfer for your dream home is just around the corner, scheduled at the notary's office. After the extensive process of searching, viewing, and negotiating, this moment has finally arrived. During the key transfer, the notary will carefully review all the necessary documents, including the bill of settlement, deed of transfer, and mortgage deed. Once all formalities are completed and the documents are signed, you will be handed the keys. This is the moment you've eagerly anticipated.
Congratulations on your new home! It's time to unlock the door and begin crafting your own space. Embrace each moment, make lasting memories, and feel truly at home.