Your buying agent in Leidschenveen-Ypenburg
Looking for your dream home in Leidschenveen-Ypenburg? With our years of experience as the leading local full-service buying agent in this beautiful district, we increase your chances of success. We are Nivita Parbhudayal and Laura van der Loo, an enthusiastic and dedicated team always ready to assist you. Being active in the area daily, we have an unparalleled knowledge of the neighborhood. We are well-informed about the local housing market and prices, providing you with a well-founded and honest advice. That is the added value of the local full-service buying agent in Leidschenveen-Ypenburg.
We ensure that your dream home becomes a reality. We take care of everything, handle all the details, and are easily reachable via phone, email, or WhatsApp. Thanks to our smart approach and excellent negotiation skills, we have successfully purchased many homes below the asking price in a fair and transparent manner.
Feel free to visit our office in Leidschenveen-Ypenburg for a cup of coffee, and let's find your dream home together!
Experience & Commitment
At Nivita Makelaars, we are wholeheartedly dedicated to helping you find your dream home. Together, we form a committed team, embarking on this exciting journey hand in hand. Our approach is characterized by speed, determination, and attentive listening, aiming to make a real difference in your home-buying experience. Our ultimate goal is to protect and prioritize your interests while striving for excellence in everything we do.
If you have already discovered your dream home, congratulations! As you envision yourself on cloud nine, we become your trusted partner, representing your interests in negotiations with the selling broker. Our objective perspective provides valuable insights into the true value of the house. During property viewings, we meticulously assess the technical condition, leaving no detail unchecked. We develop a well-thought-out purchase strategy and skillfully negotiate the price with a cool and rational mindset. With us by your side, you can confidently make an informed choice that goes beyond fleeting emotions.
Nivita and Laura, with over 40 years of combined experience working with expatriates worldwide, possess a deep understanding of the unique needs and preferences of individuals on global assignments. We have successfully assisted employees of renowned international organizations, including EMA, ESA, Shell, Estec, EPO, ICC, Europol, NATO, UN, as well as international IT, insurance, and pharmaceutical companies. We take pride in being your trusted guide throughout the entire process, providing professional, friendly, and honest service tailored specifically to your individual requirements.
Allow us to be your personal guide on the journey to your ideal home. With Nivita Makelaars, your dream home is within reach.
make a free appointment
Personalized attention & communication
"Know your client" is the motto of Nivita Makelaars. We strive to understand what is important to you in a home and neighborhood so that we can provide you with comprehensive advice and guidance in one of the most significant decisions of your life. Personal contact and well-founded advice are our top priorities, forming the foundation of our partnership. We take the time for you, prioritize transparency, and communicate promptly and clearly.
The most beautiful compliment Nivita has ever received? That the client genuinely felt that we cared about their interests and were not solely focused on a quick sale. Clients often express, with a big smile on their faces, that they never dreamed the purchase would go so smoothly and quickly. This naturally brings us immense joy. That's what Nivita Makelaars is all about. Your housing dream is our number one priority.
Our approach to buying
your dream home
1. Introduction &
advice
Our collaboration begins with an initial consultation, which is completely non-binding. During this conversation, we discuss your housing preferences and financial situation to provide tailored advice and assess what is feasible and realistic. This initial step sets the foundation for establishing an accessible relationship built on trust.
If you already own a property, we offer a complimentary valuation for the sale or rental of your home.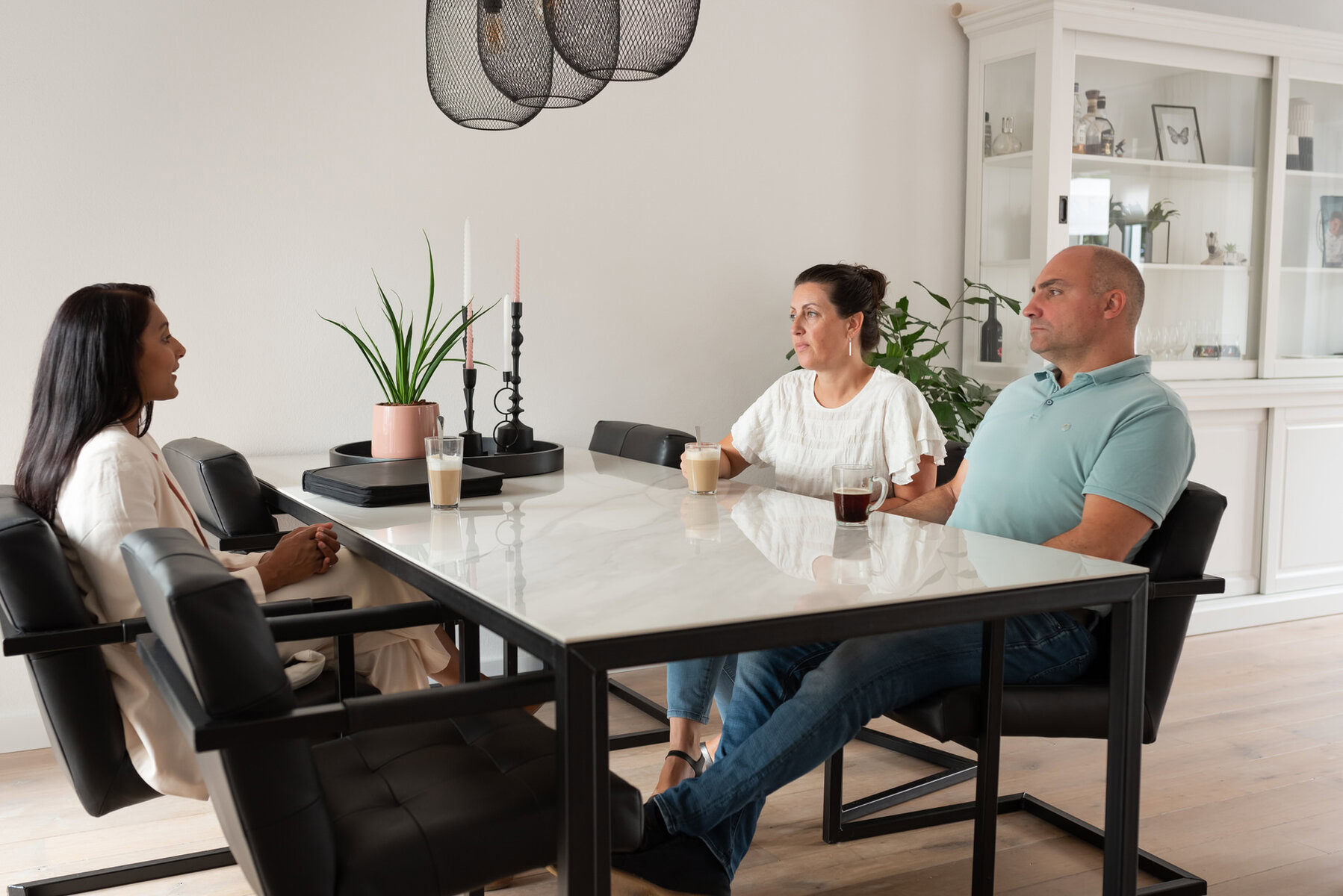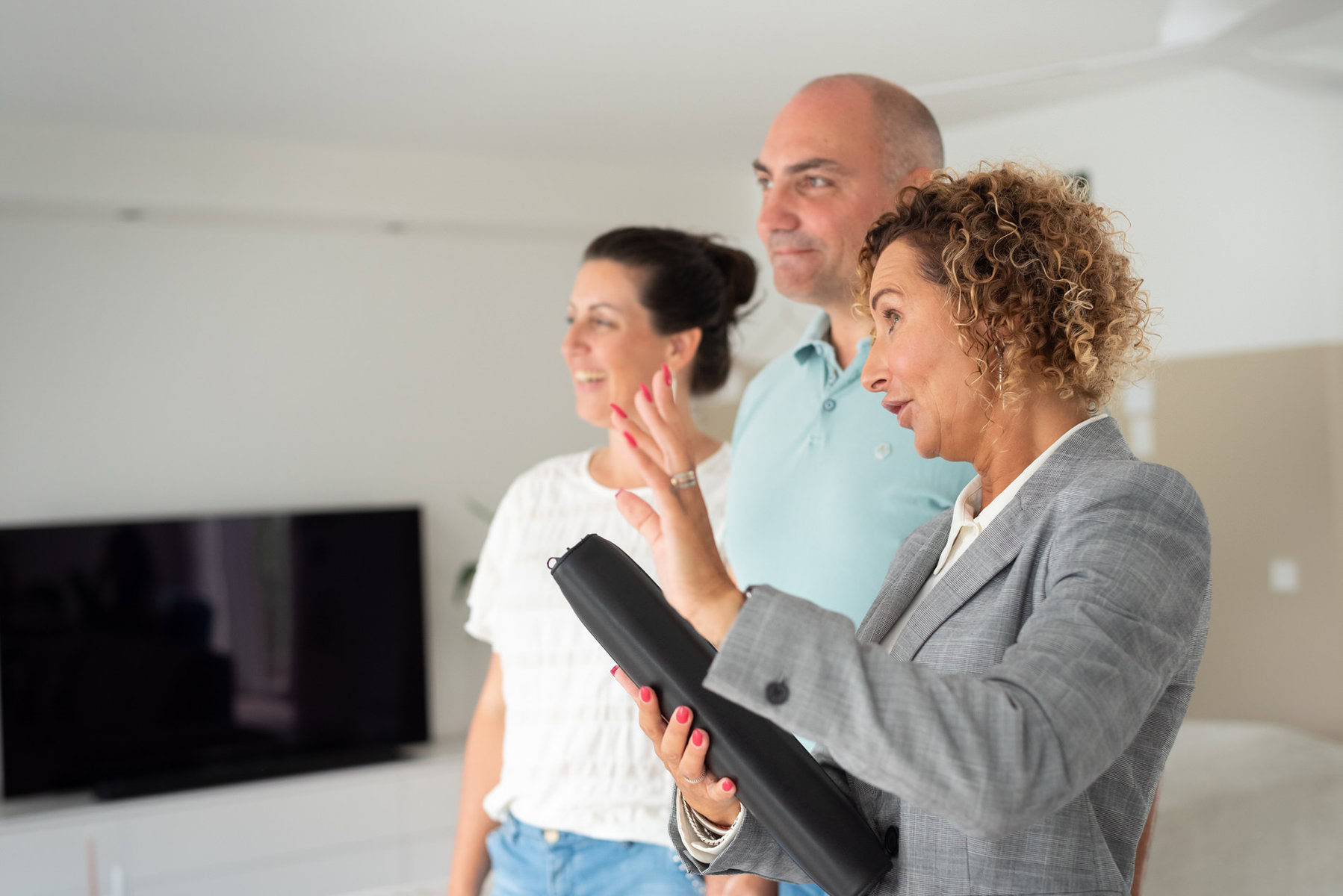 2. House hunt &
viewings
At Nivita Makelaars, we value personal guidance and efficient communication. That's why we create a group chat with you, your buying agent, and our office team, allowing you to easily ask questions and share links to houses you'd like to visit.
When you have a house in mind, we schedule a viewing appointment for you. If you become even more excited after the first viewing, we arrange a second appointment where the buying agent assesses the (technical) condition of the property. The buying agent pays attention to factors such as cracks, subsidence, window frames, and maintenance, and provides an estimate of potential renovation costs.
3. Want to make an offer
on your dream home?
Once you have found your dream home, your buying agent will conduct a comprehensive price analysis to determine an accurate valuation, which can be compared to an appraisal value. This ensures that you won't encounter any surprises after the purchase.
Next, we gather and review all legal documents, such as proof of ownership, deed of division, leasehold agreement, or homeowners association (VvE) documents. Any uncertainties or special conditions are discussed with the selling agent. Your buying agent examines important matters like warranties, past leaks, or other repairs, and consults relevant sources to investigate factors such as zoning, contamination, underground tanks, and public obligations.
Based on all this information and insights, your buying agent provides advice regarding an opening bid, conditions for dissolution, and key handover. If you agree, your buying agent will place the offer on your behalf and handle the negotiations.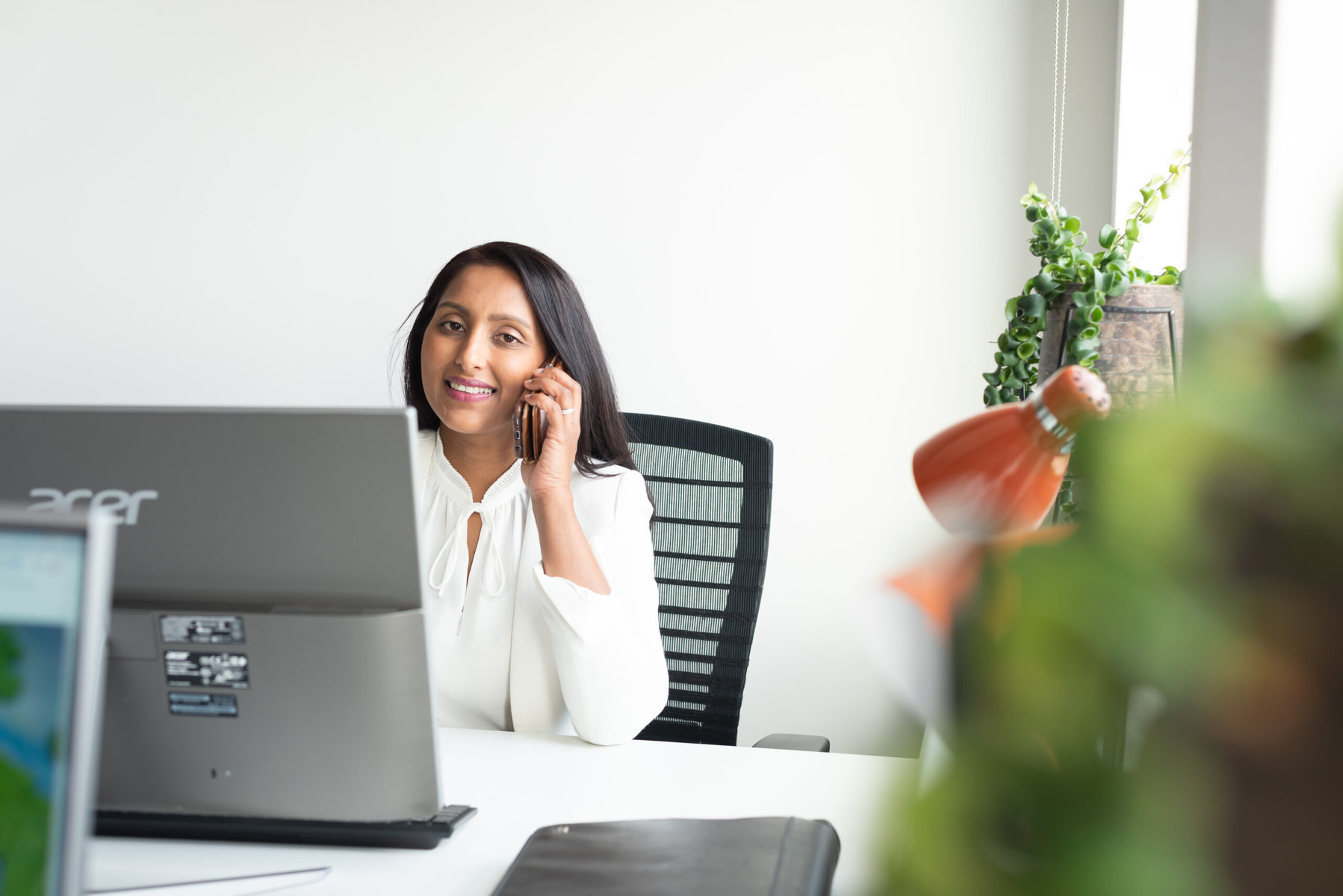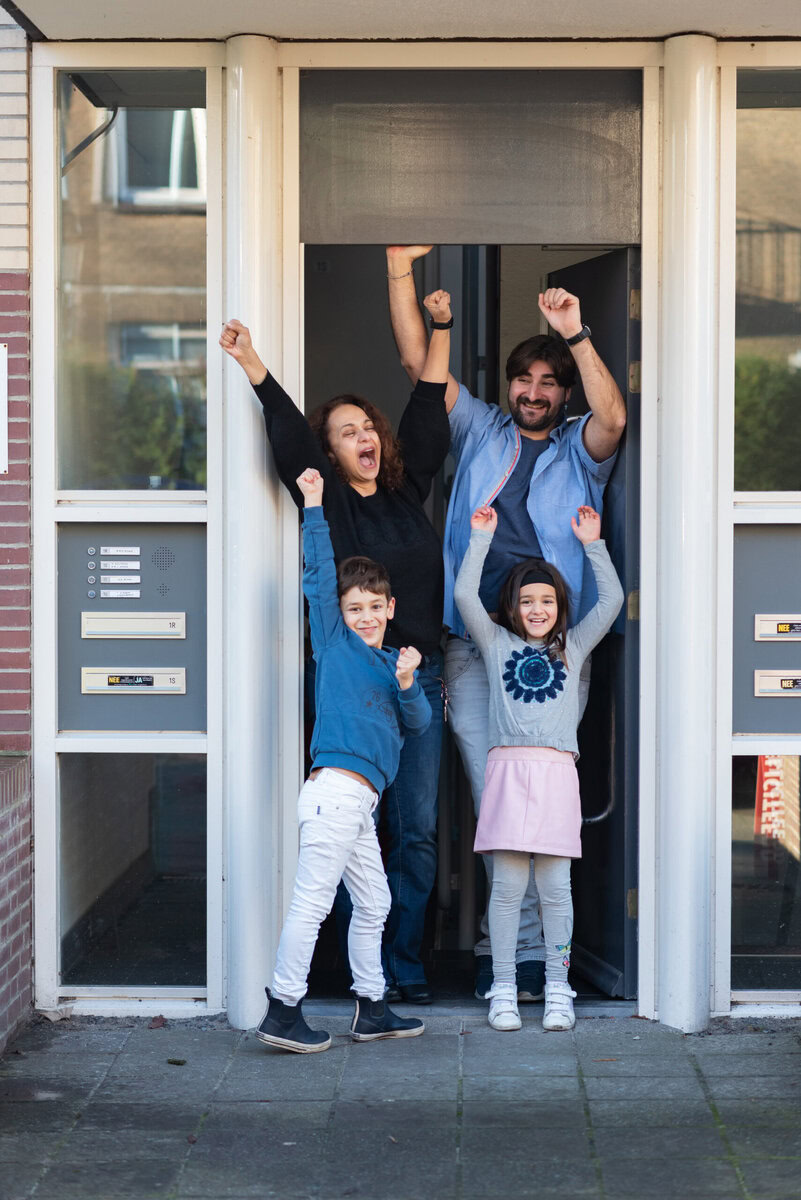 4. Is your bid accepted?
I am so excited, our bid is accepted! The buying agent will arrange the appraisal you need to finalize your mortgage. We also arrange a structural inspection within the legal cooling-off period. During this period, you will continue your discussions with the mortgage advisor.
If any hidden defects are discovered, there will be discussions with the selling party to explore the possibility of negotiating a lower purchase price or having the seller resolve the issue before the key handover.
5. The purchase & sales contract
Next, it's time to sign the purchase agreement. The buying agent will carefully review it, along with the underlying documents, before signing. During a meeting, your buying agent will explain the purchase agreement and accompanying documents.
If the property has been renovated by a contractor, warranty arrangements need to be made, and once everything is clear, the purchase agreement can be signed.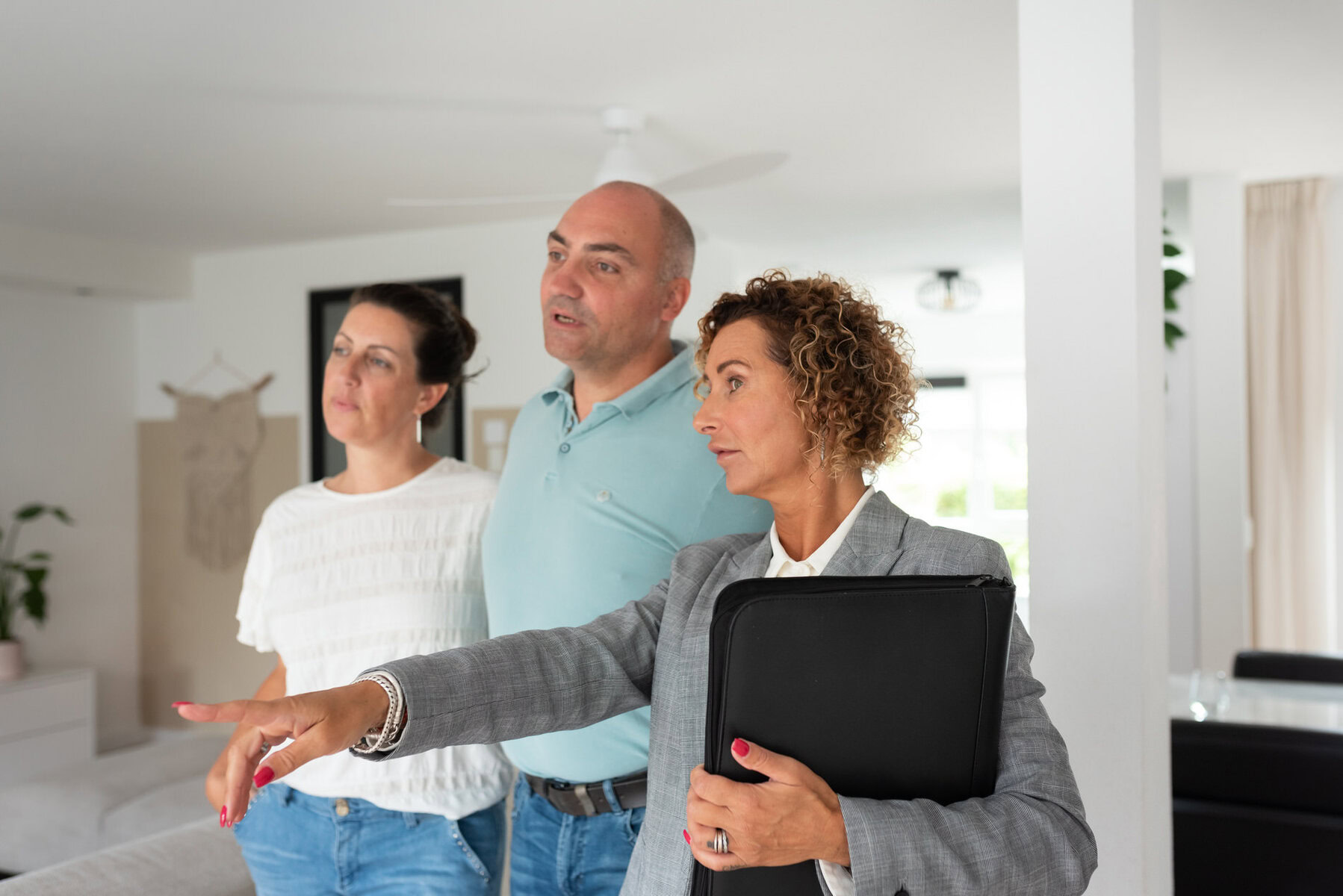 6. The final inspection
Before the key handover takes place, the buying agent will conduct a final inspection. During this inspection, several aspects of the property will be rechecked, such as kitchen appliances, radiators, toilets, windows, and other items.
If any damage occurs to the property between the purchase and the key handover, it is the seller's responsibility to repair it and deliver it in fully functioning condition. If something is found not to be working during the final inspection, the buying agent will work together with the selling agent and the seller to find a solution on the spot and make agreements to resolve the issue. These agreements will then be recorded on the final inspection form, ensuring clarity for both parties regarding the next steps. This way, as a buyer, you can move into the property with peace of mind.
7. Signing at notary &
key handover
Yes! The moment has finally arrived – the key handover of your dream home is scheduled at the notary's office! After all the time spent searching, viewing, and negotiating, the moment you've been eagerly awaiting has arrived. During the key handover, the notary will discuss all the necessary documents, such as the settlement statement, deed of conveyance, and mortgage deed. Once all formalities have been completed and the documents have been signed, you will receive the keys. This is the moment you've been waiting for.
Congratulations on your new home! Now you can open the door to your new abode and start creating your own space. Enjoy every moment and turn your new house into a place where you truly feel at home.